This week, the children have been working with Legos. Legos are considered an open-ended material, meaning their transformational possibilities are nearly endless when a child's creativity and imagination are applied. Because they have no pre-determined purpose or shape with a specific resemblance, they do not place parameters or limitations on what the child can create with them. Therefore, they make a perfect addition to a play-based and child-led environment.
We took the Legos to the light table, giving the children a different perspective of the blocks and allowing them to see how the presence of light impacts and intensifies color. Among the comments the students made, we heard them say that they were building "a truck" and "a train." In the photos, you will notice the students lining up the Legos and stacking them to create different things.
Inside the classroom, the children shifted from their original technique of lining up the Legos to stacking them instead. In doing so, they explored factors like height and the physical, strategic process of stacking objects. The grasping, reaching and carefully placing involved in stacking and lining up the blocks engaged muscles in the children's hands and arms, improving their fine motor skills.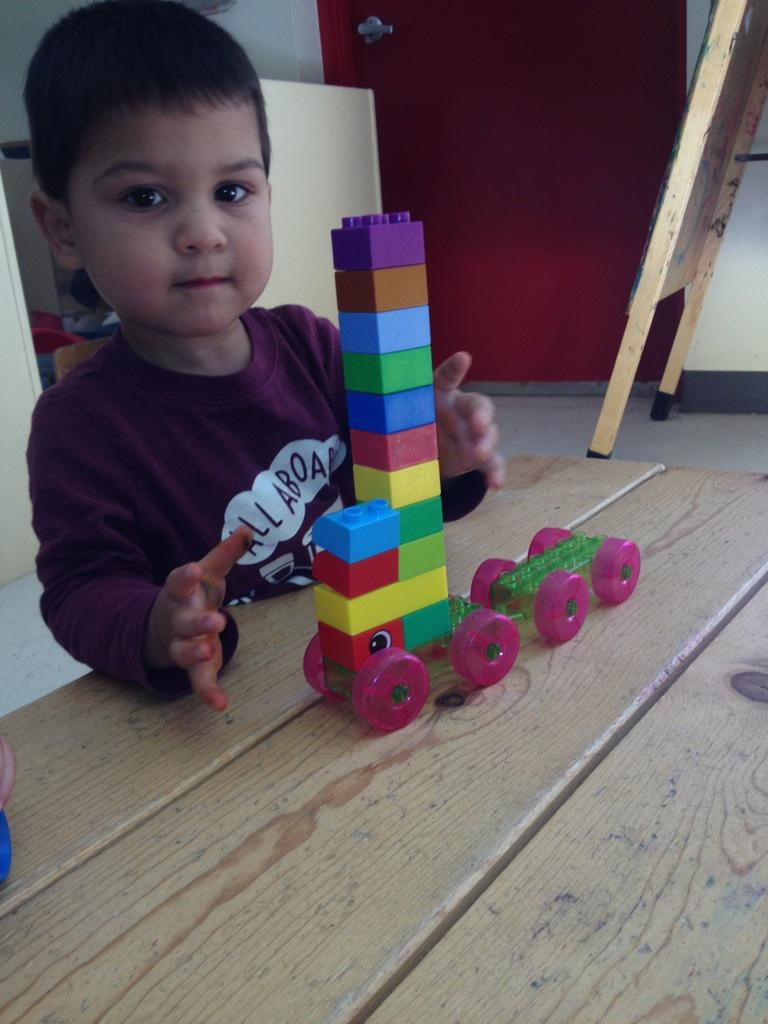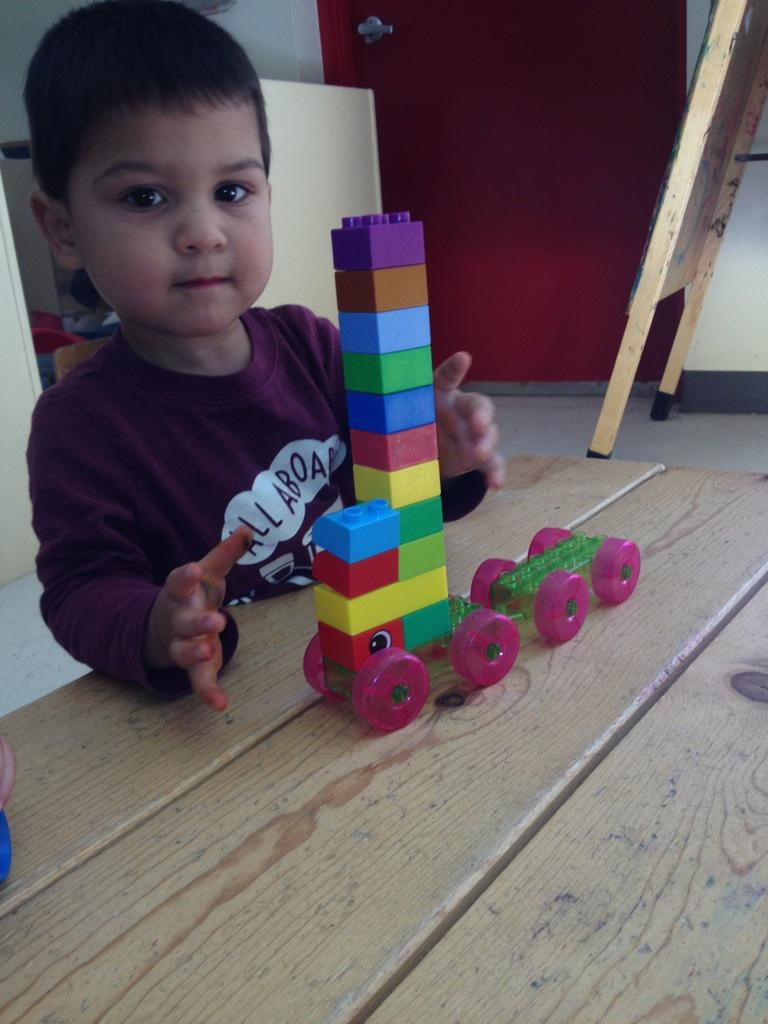 During this time, we also sorted the colors and counted how many bricks were in front of the students. Some of the children even began counting the circles on top of the Legos. Sorting the blocks allowed the children to practice color recognition, classification and categorization. Counting the blocks reinforced mathematical skills such as number recognition and addition.
Along with the cognitive skills practiced in this activity, the children also built upon their social skills. They worked together as a team in conceptualizing and implementing the construction of their trucks, trains and other creations. In doing so, they learned to share resources and how to create one cohesive plan from the many thoughts and ideas of different-minded individuals.